---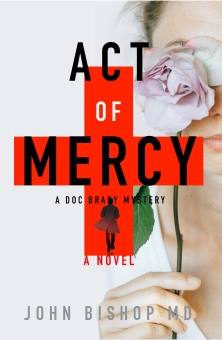 AVAILABLE SOON!
Dr. Jim Bob Brady, orthopedic surgeon and amateur sleuth, is spending a one-month sabbatical trying to decide whether to remain in his position at University Hospital in Houston, Texas, or move to the Hill Country and work in a more relaxed atmosphere, now that he's the recipient of a windfall legacy. Scaling back would provide him much more free time to golf and spend time with his wife, Mary Louise, and rest, as his wife so aptly puts it. They are renting a condo on the waters of Lake LBJ while making potentially life-changing decisions.
As the sabbatical winds down, Jim Bob comes across a newspaper report about six women who have disappeared in the Hill Country in the past year, and he soon gets involved in trying to solve the mysteries. Mary Louise is incensed when JB becomes obsessed with the investigation and takes enormous risks both to himself and to her. She returns to Houston, leaving Brady to his own wiles.
Will Brady solve the mystery of the missing women before he becomes a victim himself? Are the women deceased, or being held captive, or is their disappearance an act of mercy?