Act of Murder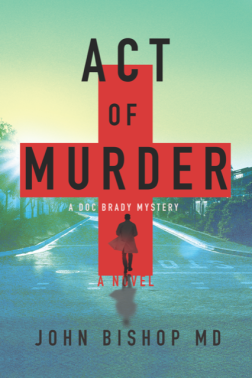 A Doc Brady Mystery Series
(Book 1)
Doc Brady became an orthopedic surgeon to avoid being surrounded by death. But now it's everywhere around him.
One spring day in 1994 Houston, Dr. Jim Bob Brady witnesses his neighbor's ten-year-old son killed by a hit-and-run driver. An accident, or an act of murder? After the death, Brady enlists the help of his twenty-year-old son J. J. and his wife Mary Louise in chasing down clues that take them deeper and deeper into a Houston he never imagined existed. In the process, they discover a macabre conspiracy stretching from the ivory towers of the largest teaching hospital in Texas, to the upper reaches of Houston's legal community, to the shores of Galveston.

Doc Brady soon realizes that the old adage remains true: The love of money is the root of all evil.
What people are saying:

"Weaves Everyday Life into Mounting Mysterious Discoveries."

"Humorous" and "Enjoyable"

"A Page Turner Yes, but on Kindle a Finger Flicker!"

"Compelling Mystery"

9781734251104 | March 24, 2020
John Bishop MD